HAWAII
Say aloha to the surf and hula under the tropical sun.
Hawaii - the Aloha State - welcomes and seduces visitors with its plumeria-scented sea breezes and tropical warmth. This is where East merges with West in a blur of hula and hip-hop, soap operas and creation myths, junk food and Japanese tea ceremonies, Shinto shrines and surf clubs.
Mark Twain declared Hawaii to be 'the loveliest fleet of islands that lies anchored in any ocean', and not even 50 years of mass tourism have managed to prove him wrong. Whether your thing is volcano spotting, surfing or hanging loose on the beach, this is the place to indulge yourself.
When to go
Although Hawaii's busiest tourist season is during winter (December to February), this has more to do with the weather elsewhere, since many visitors are snowbirds escaping cold winters back home. Average temperatures differ very little from winter to summer. June through October is the hottest period, while rainfall is heaviest between December and March - neither extreme is worth worrying over. Hotel prices are lowest during the spring (April to mid-May) and autumn (October to mid-November).
Big holidays like Thanksgiving, Christmas, New Years and Easter mean accommodation is tight and prices a bit higher. In terms of cost, visiting between mid-April and mid-November can be a bargain because some hotel prices drop in the off-season. Hotels and resorts catering to summertime vacationing families do not lower their rates significantly.
If you're a board surfer, you'll find the biggest waves in winter, whereas if you're a windsurfer, you'll find the best wind conditions in summer. Football freaks will want to plan holidays around the Hula and Pro Bowls, while cowboys might plan an adventure around big rodeos. Alternatively, you might want to avoid big-time events. For example, unless you've scored tickets to the Merrie Monarch Festival, visit Hilo another time.
Weather
The climate in Hawaii is fantastic. It's balmy and warm, with northeasterly trade winds prevailing most of the year. Near the coast, average highs are a pleasant 27°C (80°F), and the difference between summer and winter average temperatures is minimal. The rainiest period is between December and March. In general, the driest, sunniest conditions and the calmest waters are on the southwesterly, or leeward, side of the islands. Conversely, the northeasterly, or windward, side of the islands receive decent rainfalls: Hilo, the rainiest city in the USA, is on the windward side of the Big Island.
Sample Price Guide
souvenir t-shirt
US$ 10.00
small bottle of beer
US$ 0.95
litre bottled water
US$ 0.95
loaf of whole wheat bread
US$ 1.45
liter of gas
US$ 1.55
New York hot dog
US$ 1.50
hotel double room
US$ 70.00-100.00
restaurant meal
US$ 25.00-40.00
printing a roll of film
US$ 5.00
1lb ground beef
US$ 1.85
Average Room Prices

Low

Mid

High

Deluxe

US$25-50

US$50-120

US$120+

US$

Average Meal Prices

Low

Mid

High

Deluxe

US$5-12

US$12-20

US$30+

US$
Tipping
Tipping is expected in cafes, restaurants and better hotels. The going rate in restaurants is 15% or more of the bill; never tip in a fast-food or self-service environment. Taxi drivers, bartenders and hairdressers depend on similar-sized gratuities.
Getting There
Honolulu International Airport (HNL), on the island of Oahu, is a major Pacific hub and an intermediate stop on many flights between the US mainland and Asia, Australia, New Zealand and the South Pacific. There's a US$14.50 departure tax on all international flights. If you insist on arriving by sea, the QE II stops in Hawaii in January on its annual world cruise.

Getting Around
Inter-island flights are plentiful between Honolulu (O'ahu) and airports at Lihue (Kauai), Kahului (Maui), Kona and Hilo (Big Island). The main carriers are Aloha Airlines and Hawaiian Airlines; commuter services are run by Island Air and Air Molokai. There are inter-island ferries between Lahaina (Maui) and Manele (Lana'i), and Lahaina and Kaunakakai (Moloka'i). In 2007, the Hawaii SuperFerry will start sailing between O'ahu, Maui, Kauai'i and the Big Island.
O'ahu has a comprehensive bus system, making the island easy to explore by public transport. It will be necessary to hire a car to fully explore the other main islands. Folks in Hawaii drive on the right-hand side of the road and consider horn honking extremely rude unless required for safety. Cycling is a legitimate way of getting around but be prepared for hefty climbs and narrow, traffic-clogged roads.
Disabled Travellers
Many of the major resort hotels and tourist areas have elevators, TTD-capable phones, wheelchair-accessible rooms and other features to smooth the day. Beyond that, few generalizations can be made islandwide. From its website, you can download Travel Tips brochures with information on airlines, transportation, medical and other support services on each island.
Pre-20th-Century History
The first Polynesians, believed to be from the Marquesas, settled on this island chain some time between 500 and 600 AD. They lived a rather peaceful life until, in 1000 AD, the Tahitians arrived and introduced their customs, religion and a strict social order. The first known Westerner to visit the islands was British explorer Captain James Cook, who arrived in 1778. Cook named the Hawaiian archipelago the Sandwich Islands, in honor of the Earl of Sandwich. At first, Cook was heralded as the legendary Lono, god of fertility and peace, but a freakish turn of events led to his fatal stabbing at Kealakekua Bay on the Big Island.
A witness to Cook's slaying was a fierce warrior, known as King Kamehameha or Kamehameha the Great, who was to unify the Hawaiian islands and establish the Hawaiian monarchy. Kamehameha engaged in lucrative trade with American sea captains interested in Hawaii's sandalwood forests. As more ships found their way to this new port of call, a foreign presence began to establish itself on Hawaiian shores. In the 1820s, Yankee whaling ships began calling on Hawaiian ports in search of wine, women and song, and for the next 50 years Hawaii was the centre of the Pacific whaling industry, bringing big money to the islands. The social excesses of the whalers were curtailed by the presence of Christian missionaries who befriended the Hawaiian royalty and introduced more 'refined' Western social mores.
In the mid-1800s, descendants of the missionaries established Hawaii's sugar industry. The declining native population meant plantation owners soon began to look overseas for a labour supply. Labourers were recruited from China, then from Japan, Portugal, Puerto Rico, Korea and finally from the Philippines. As Hawaii's sugar industry grew, the USA became more integral in the affairs of the Hawaiian islands. As a means of eliminating tariffs, the plantation owners announced a provisional government which eventually led to the overthrow of the monarchy and the establishment of Hawaii as a territory of the USA in 1900.
Modern History
Hawaii's importance to the USA grew as the US Navy established a huge military base at Pearl Harbor. The Japanese attack on Pearl Harbor on December 7, 1941, was the pivotal event that persuaded the USA to enter WWII. After the war, opinion polls showed that more than 90% of Hawaii residents favoured US statehood. On August 21, 1959, Hawaii became the 50th state of the USA.
The following years saw the development of Hawaii as a major tourist destination with numerous resorts, golf courses and shopping centres being built. To combat the increasing development, a number of state parks, wilderness sanctuaries and marine reserves have been established. In the 1970s, a Hawaiian cultural renaissance reasserted local cultural values in the face of tourist-brochure parodies.
Recent History
Native Hawaiian sovereignty has become a key political issue. While some Hawaiian groups favour the restoration of the monarchy, other native groups are calling for a Hawaiian nation within the USA and the return of crown lands taken during annexation. In November 1993, US President Bill Clinton signed a resolution apologising for the overthrow of the Hawaiian kingdom 100 years earlier. But since 2000, court decisions have ended certain state and federal privileges once granted to Native Hawaiians, deeming the laws unconstitutionally race-based.
In the mid-1990s, the sugar era ended in Hawaii, making tourism the key economic force, along with other agricultural crops, including coffee and macadamia nuts. Today, hot topics include rampant traffic on the four major islands and skyrocketing real-estate values that price locals out of the market.
Maui
Say a big aloha to misty jungles, warm oceans and cool drinks.
Maui's scenery is superb and its landscapes serene. The island's sunny western coast is lined with gorgeous white-sand beaches, and in winter the warm oceans are alive with humpback whales. You can explore jungles and waterfalls, windsurf with the pros or enjoy a drink at Lahaina's historic taverns.
Maui is known as the 'Valley Island' because of its two large extinct volcanoes divided by a tropical central valley. It's the second-largest of the Hawaiian islands and the most developed of the Neighbor Islands. Its windsurfing and surf spots are some of the best in the world.
Orientation
Most visitors to Maui land at the main airport in Kahului, on the northern coast of the island's 'waist.' From Kahului it's 5mi (8km) east to Paia down Hwy 36 and another 45mi (72km) to Hana on the eastern tip of the island. Upcountry is 15mi (24km) south on Hwy 37, and the summit of Haleakala is another 20mi (32km) along the same road. Heading west, it's 25mi (40km) to Lahaina and another 4mi (6km) to Kaanapali.

Getting There
The island's main airport is in Kahului. Hawaiian Airlines and Aloha Airlines fly direct to Kahului from O'ahu, Kaua'i and the Big Island. Maui also has two smaller commuter airports with scheduled air services, Kapalua West Maui Airport and Hana Airport.
A 65ft catamaran ferry runs five times daily between Lahaina on Maui, Kahului and Lana'i. Not only is it a much cheaper option than flying, but if you take the boat in winter, you'll have a fair chance of seeing whales along the way. A one-way trip takes about an hour.

Getting Around
Kahului, just outside the town of the same name, is Maui's main airport. Shuttle buses run between the airport and town on the hour, and from there you can connect to Kihei-Wailea or Lahaina-Ka'napali. Maui has a limited public shuttle-bus service which runs between the airport and the main seaside resorts, but no public bus service. Tourist shuttle buses connect Wailea, Kihei and Ka'napali's Whalers Village shopping centre.
The Maui Shopping Express stops at many of the island's largest shopping centres, and runs six times a day. The double-decker Lahaina Express shuttles between Ka'napali and Lahaina. Most resorts have shuttles that zip between various hotels.
Car-rental prices are competitive and most of the big agencies have a booth at the airport. Taxis travel all over the island.
Pre-20th-Century History
Before western contact, Maui had three major population centres: the southeast coast around Hana, the Wailuku area and the district of Lele (present-day Lahaina). In the 14th century, Pi'ilani, the chief of the Hana district, conquered the entire island and went on to accomplish some impressive engineering feats. He built Maui's largest temple, Pi'ilanihale Heiau, which still stands today, and an extensive island-wide road system.
The last of Maui's ruling chiefs was the powerful Kahekili. During the 1780s, he brought O'ahu and Moloka'i under Maui's rule. In 1790, while Kahekili was in O'ahu, Kamehameha the Great launched a bold naval attack on Maui and defeated Maui's warriors in a fierce battle at Iao Valley. He was eventually forced to withdraw eventually, but the battles continued over the years. When Kahekili died in 1794, his kingdom was divided. In 1795, Kamehameha invaded once again and this time brought the whole island under his rule. He established Lahaina as his home in 1800, and it remained Hawaii's capital until 1845.
Whalers and missionaries arrived in Lahaina in the early 1820s, but they were soon at odds with one another. Shortly after arriving in 1823, William Richards, Lahaina's first Protestant missionary, converted Maui's governor, Hoapili, to Christianity. Under Richards' influence, Hoapili passed laws prohibiting drunkenness and debauchery. The whalers looked forward to indulging in grog and women after spending months at sea, and didn't take kindly to the missionaries' puritanical influence.
In 1826, when English captain William Buckle reached port, he was outraged to discover Lahaina had a new 'missionary taboo' against womanising. Buckle's crew came to shore seeking revenge against Richards, but a group of Hawaiian Christians came to Richards' aid and chased the whalers back to their boat. In 1827, Governor Hoapili arrested the captain of the John Palmer for allowing women to board his ship, and the crew retaliated with a round of cannonball shots at Richards' house. The captain was released, but the laws - and tensions - remained.
After Governor Hoapili's death, laws against liquor and prostitution were less strictly enforced, and whalers again flocked to Lahaina. By the mid-19th century, two-thirds of the whalers entering Hawaii landed in Lahaina, which replaced Honolulu as the new favourite harbour. The whaling industry began to fizzle out by the 1860s, as the depletion of the last Arctic hunting grounds and the emergence of the petroleum industry spelled the end of an era. After the whalers left, Lahaina became all but a ghost town.
As whaling was declining, however, sugar was on the rise. In 1870, Samuel Alexander and Henry Baldwin, sons of prominent missionaries, began growing sugarcane on small plots in Haiku. The following year, they added hundreds of acres of the crop marking the beginning of Hawaii's biggest sugar company. In 1876, the Alexander & Baldwin company began construction of the Hamakua Ditch, which carried water from the mountainous interior to the Haiku plantation. This system transformed Wailuku's dry central plains into green sugar land.
Modern History
Sugar remained the backbone of the economy until tourism took over in the 1960s. Meanwhile, statehood was the dominant issue in local politics for most of the first half of the twentieth century. Hawaii's role in the Pacific theatre of WWII brought the cause of statehood forward, and in 1959 a once remote territory became the 50th state. With the advent of jet propulsion and mass tourism, Maui went on to become the most visited and most developed of the Neighbor Islands.
Recent History
In recent years, especially during the 1990s, the Maui economic success story has soured somewhat. The growth of Maui's tourist sector, heavily dependent on investment and visitation from East Asia, has slowed with the downturn in that region's fortunes, as well as with the collapse of the world sugar and pineapple markets. Recent advances in the Japanese economy, however, have revived much of the tourist trade. While tourism still accounts for the bulk of the island's revenues, these events have triggered attempts to diversify into sectors such as science and technology, ocean research and film and television production.
Big island
Famous for sun, sand and surf, Hawai'i is a true holiday heaven.
Hawai'i - aka the Big Island - is nearly twice the size of all the other Hawaiian islands combined. Geographically it's the most diverse island of the archipelago, with deserts, rainforests, volcanoes and, surprisingly, snow-capped mountains.
The mountains create a barrier that blocks the northeasterly trade winds, making the western side of the island the driest region in the archipelago. This coast has the best beaches and water conditions. The eastern coast is rugged, with pounding surf, tropical rainforests and majestic waterfalls.
Orientation
The Big Island is about 3700km (2300mi) west of the US mainland, and is the furthest east - and the furthest south - of the Hawaiian islands. Interestingly, the southernmost point in the United States is on the island, at Ka Lae. It was formed by a huge volcano system, which is still active in parts of the island today. It is 150km (93mi) across and has an area of 10432 sq km. It's so big, (comparatively speaking) that it's almost twice the size of all the other Hawaiian islands put together. The highest point is Mauna Kea (4205m/13,796ft), a dormant volcano.

Getting There
If you're coming to Hawai'i, then chances are you'll be coming by plane. All international and most domestic flights arrive at Honolulu International Airport, with connections to Hilo International Airport (tel: 935-5707; www.state.hi.us/dot/airports/hawaii/ito) or Kona International Airport at Keahole (tel: 329 3423; www.hawaii.gov/dot/airports/hawaii/koa). From the mainland, you can catch flights from many airports, including, Las Vegas McCarran International Airport; Los Angeles International Airport; New York JFK International Airport; Washington Dulles International Airport; and Chicago O'Hare International Airport. Four airlines service Kona Airport directly: American Airlines (www.aa.com), United Airlines (www.ual.com), Aloha Airlines (www.alohaairlines.com) and Japan Airlines (www.japanair.com). Many of the big name airlines, including Air Canada, Qantas and China Airlines, fly direct to Honolulu.
If you're island-hopping there are four carriers that service the state: Aloha Airlines (www.alohaairlines.com); go! (www.iflygo.com); Hawaiian Airlines (www.hawaiianair.com) and Island Air (www.islandair.com).
Cruise ships - which are becoming more popular around the islands - include Holland America Cruise Line (www.hollandamerica.com), Princess Cruises (www.princess.com) and Norwegian Cruise Line (www.ncl.com).
In response to the increasing costs of inter-island flights, a new ferry service will launch around summer 2007. Hawaii Superferry (www.hawaiisuperferry.com) will sail two state-of-the-art catamarans, each carrying up to 900 passengers and almost 300 cars, between Honolulu and Kaua'i, Maui and the Big Island. Travel time to the Big Island's Kawaihae harbor will run at four hours

Getting Around
Most visitors to Hawai'i end up hiring a car. The minimum age for driving a car is 18, but most rental agencies only hire out to people aged over 25. However, Thrifty Car Rental will hire out to those over 21. Other car rental agencies include Alamo (www.alamo.com), Avis (www.avis.com) and Budget (www.budget.com). Traffic congestion can be a problem, particularly at peak times. If you're not interested in driving, you can avail of an Island Air round-trip flight between Hilo and Kona. The 21-minute flight departs once daily from Hilo and Kona.
It's possible to cycle around the Big Island without backtracking, but you'll encounter the gamut of terrain and weather, depending on which side you're on. Remember, the 'Big Island' isn't called that for nothing! And the terrain is hellishly hilly. Bicycle-rental shops are mainly in Kailua-Kona and Hilo.
A Big Island bus journey just isn't practical, but with a little planning you can get yourself between major towns and attractions. Hele-On Bus (www.co.hawaii.hi.us/mass_transit/heleonbus.html), the county public bus, offers minimal islandwide service Monday to Friday, with an even more limited service on Saturday. A few caveats: drivers accept only the exact fare. Alternatively, you can buy a sheet of 10 bus tickets. You need permission from the driver to board with a surfboard, boogie board or bicycle and you will be charged a small fee. Luggage and backpacks also attract a small fee. Buses are rarely on time.
Motorcycle rental is not common in Hawaii. The minimum age to rent one at most places is 21 and you'll need to show a valid motorcycle license. The minimum age for renting a scooter or moped (the former can go highway speeds while the latter is only for around town) is 16 years.
Whether in a car or on a motorcycle, proceed with caution: Big Island drivers accounted for 30% of all car fatalities statewide between 1996 and 2003, though less than 13% of state residents live on the island.
Pre-20th-Century History
The exact origins of the first settlers in Hawai'i are unknown. Whether they had their roots in Southeast Asia or whether they originated in Melanesia is a matter of ongoing debate. Either way, their eastward migratory path took them to the southern Polynesian islands of Tonga and Samoa in about 1000 BC. Over the next 1500 years, they migrated to more far-flung areas of Polynesia, with Hawai'i being the last region settled; the Hawaiian people and culture flourished in isolation from the rest of the world for more than 1500 years, until the coming of the first European explorers in the late 18th century.
Kamehameha I, 'The Lonely One,' was born in Kohala on the Big Island sometime around 1753. He grew into a strong warrior and respected leader. As a young man, Kamehameha was at Kealakekua Bay in 1779 during the battle with Captain Cook, in which Cook was killed and Kamehameha learned the strategic value of Western firearms. Kamehameha was soon designated as the next guardian of the sacred feather idol representing the war god Kukailimoku (Ku). Still, for the next eight years, Kamehameha fought for supremacy over the Big Island, finally winning out in 1790. He didn't stop there, however; by 1810 he was mo'i (ruling chief of all the Hawaiian islands. Kamehameha I established his royal court on Maui at Lahaina (where it remained until 1845, when King Kamehameha III moved the capital to Honolulu on O'ahu). He died in 1819.
On January 18, 1778, Captain James Cook sighted the Hawaiian islands. Tragically, 13 months later, while at Kealakekua Bay on the Big Island, Cook, along with some of his crew and many Hawaiians, was killed in a battle spawned by growing tensions between the two groups. After Cook's ships returned to Great Britain without him, news of his discovery quickly spread throughout Europe and the Americas, opening the floodgates to a foreign invasion of other explorers, traders, adventurers, missionaries and fortune seekers. Hawai'i became a key factor in the development of the China trade route. Soon whalers found Hawai'i to be the perfect mid-ocean waystation. and by the 1840s, Hawai'i had become the whaling capital of the Pacific.
In 1820, the first Christian missionaries arrived on the island, and filled the void created by the rulers' decision to overthrow the traditional kapu religious system; they also increased the literacy rate among the local people. In the 1840s, sugar growing began to emerge as a major industry (peaking in 1936). For most of the 19th century, the ruling sovereigns of Hawai'i fought off continual efforts by European and American settlers to gain control of the kingdom. Sugar barons made concerted efforts to bring the independent kingdom of Hawai'i into the political and economic sphere of the USA. On January 17, 1893, a group of sugar planters backed a group of US marines to stage a coup, thereby annexing Hawai'i. In 1898, congress approved the annexation.
Modern History
Between 1900, when Hawai'i became a territory, and 1959, when it was finally declared a state, numerous statehood bills were introduced in Congress, only to be shot down, mainly due to racial prejudice against Hawai'i's multicultural population. Congress also thought that Hawai'i's remote location in the middle of the Pacific Ocean would make it almost impossible to efficiently conduct essential government business. Hawai'i's growing labor unions were a further cause for concern. Several historical events helped to turn the tide in favor of statehood in Congress. In 1936, Pan American Airlines launched the first commercial flights from the US mainland to Hawai'i. The installation of wireless telegraph and, later, telephone service between Hawai'i and the mainland also put the territory in a better position for statehood. But it was the strategic military role of Pearl Harbor in WWII and the Korean War, and the heroism shown by Americans of Japanese ancestry in those wars, that was probably the impetus for statehood.
In the early 1970s, Hawai'i began to experience a resurgence of Hawaiian cultural pride and ethnic identity. Simultaneously, a small group of people throughout the islands were concerned about development cutting off access to traditional gathering grounds, leading to the formation of the Protect Kaho'olawe 'Ohana (PKO), which protested the US Navy's target practice on the nonpopulated island of Kaho'olawe. Revival of the Hawaiian language has also been a focal point of the Hawaiian renaissance. The University of Hawai'i offered Hawaiian-language classes for the first time in the 1970s. In 2003 the university graduated its first student with a master's degree in Hawaiian-language studies.
The topic of Hawaiian sovereignty (or self-determination) has become a highly debated and controversial issue, not only for Hawaiians but for the general community as well. It has been a hot topic of media coverage, local meetings and household discussions.
Recent History
Tourism is arguably the biggest industry on Hawai'i; Hawai'i has the southernmost point of the US at Ka Lae and it also has the world's largest volcano, Mauna Loa. The Big Island has become famous for its hosting of the Ironman Triathlon World Championship in October, watched by millions around the world each year.
O'ahu

Whoop it up with the cocktail set or whisper with the hibiscus.
O'ahu is home to Honolulu, the biggest city in Hawaii; Waikiki, the Pacific's leisure-and-pleasure capital; North Shore, home to some of the world's biggest surf; Pearl Harbor and its evocative WWII memorials; and a relaxed multicultural mix that gives a memorable flavour to its streetscapes and restaurants.
O'ahu has a magical landscape of dream-like contrasts. The coastline of the island alternates between silky smooth white sand beaches and razor-sharp lava ledges enticing the vast ocean to break and cascade upon its dramatic stage. Add the ubiquitous smell of the native ginger and your senses start flying.
Getting There
Unless you decide to chug over to O'ahu courtesy of an organised cruise, or hire a Tahitian sailor to paddle you over from California, you'll be jetting in to the major Pacific hub of Honolulu International Airport, a busy complex to the west of town surrounded by US army and navy installations. The airport departure tax is usually included in the price of your ticket. From Honolulu, you can catch either a Hawaiian Airlines, Aloha Airlines, Go! Airlines or Island Air flight to the state's other major airports on Kauai, Maui and Big Islands.

Getting Around
O'ahu's spic-and-span public bus system - creatively named TheBus - covers most of the island and is easy to use, though timetables sometimes fall victim to laid-back 'Hawaiian Time'. You can circumnavigate the island in as little as four hours by catching the Circle Island bus service. There are numerous car-rental agencies at the airport and in Honolulu and Waikiki, while mopeds and bicycles can be rented in Waikiki.
Pre-20th-Century History
Though other parts of the sprawling Pacific group called Polynesia were settled as far back as 1000 BC, it wasn't until 500 AD that anyone bothered to beach themselves permanently in Hawaii. Early colonisers included the Tahitians, who repeatedly sailed a mere 4350km (2700mi) to dump more people and supplies on their new rocks. Animism, already a big hit in Hawaii, became even more significant in the 12th century when a powerful kahuna (priest) introduced human sacrifices and a kapu system of taboos which helped deify local royalty. The first European to officially encounter the islands was James Cook in 1778, who was fortunately mistaken for the god of harvests. A year later his luck had run out and he was killed in a dispute with tribespeople on the main island of Hawaii.
Around the time of Cook's ill-fated visit, a number of rival chiefs - including the immodestly titled Kamehameha the Great - were fighting for control of Hawaii. Kamehameha eventually won out and quickly claimed all the islands in the group, creating the first united Hawaiian kingdom - Oahu, vanquished in 1795, was the last independent island to fall. Hawaii's new king moved house to a flourishing village called Honolulu in 1809 in order to control and develop the vigorous trade taking place in the harbour with visiting merchant ships. By the time Kamehameha the Great died 10 years later, Honolulu was the booming centre of Hawaiian commerce.
Honolulu's first bars and brothels opened in the 1820s to patronise the crews of whaling ships, but were soon confronted by the theological ire of newly arrived missionaries. A modern echo of the ensuing moral struggle is the proximity of the Protestant mission to the red-light district in contemporary Honolulu. Many arrivals from missionary ships soon disavowed non-secular affairs and concentrated on commercial matters. Sugar plantations were established in the 1830s and soon asserted themselves as Hawaii's major industry, in the process sparking off a robust pattern of immigration exemplified by today's ethnic diversity.
Honolulu took over from Maui as capital of the Kingdom of Hawaii in 1845. This was decreed by Kamehameha III, who then outdid himself by creating a national legislature, establishing religious freedom, and weathering a six-month 'invasion' by a petulant British commander over an errant land deal. Kamehameha III's kingly successors faced (and in some cases encouraged) the growing domination of Hawaiian affairs by Western expatriates. The islands' last male monarch was King Kalakaua, who composed a national anthem and revived traditional pursuits like hula dancing, but mired himself in extravagance and relinquished much of his power to the sugar barons.
Two years after Kalakaua's death in 1891, a group of American businessmen seized control of Hawaii from Queen Liliuokalani and declared it their own 'republic'. US President Grover Cleveland at first voiced his disapproval of the coup, but ultimately did nothing to restore power to native Hawaiians. In 1898, Hawaii was formally annexed by the USA as its newest state.
Modern History
By the beginning of the 20th century, the native population had been decimated by foreign diseases and numbered barely 50,000. Around this time, an extra 70,000 Japanese immigrants were brought into the state to work the sugar plantations (later on the pineapple plantations), which accounts for the high proportion of Japanese in the current population.
Socioeconomic issues took a backseat to military concerns during WWI, and again after Japanese warplanes bombed Pearl Harbor in 1941, an attack in which over 2300 US soldiers were killed. For the duration of WWII Oahu served as the USA's Pacific command post, and was also the centre of a cultural clampdown on the resident Japanese population by suspicious Americans. Soon after the war, a new crisis developed on Oahu's waterfront, which was the subject of a crippling six-month strike by unionists lobbying for a fairer deal for Hawaiian labour - the successful union action subsequently launched effective political opposition to the non-native landowners. The 1950s closed with a plebiscite on statehood in which 90% of islanders voted 'yes', and Hawaii became the 50th state of the USA on 21 August 1959.
Hawaiian sovereignty became a significant political issue in the decades after statehood, spurred in particular by the near-fraudulent failure of a scheme to lease land cheaply to native islanders, and the 1993 centenary of the overthrow of Queen Liliuokalani (later that year, then-US President Clinton signed a formal apology to Hawaii's first inhabitants).
Recent History
There are consistent calls for some form of self-determination - some native Hawaiian groups are calling for the reinstitution of the monarchy, some for a native government and others for financial reparations.
The issue has been rendered more complicated by a 2001 US Supreme Court decision that, among its far-reaching ramifications, nullified future sovereignty elections. Legislation known as the Akaka bill enacting limited self-government has been rejected by Congress several times since 2000 and has proven controversial within the native Hawaiian community.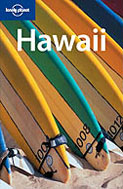 Useful for ALL Visitors to the Aloha State
Accomodations
www.hawaii.com Good site for comparing hotel locations, prices, etc.
www.hawaiigaga.com All Hawaii's vacation rentals
www.hawaiiweb.com (all islands)
www.bluehippotravel.com (search by specific island)
Baby Equipment Rentals Oahu
www.paradisebabyco.com
Activities

http://www.nps.gov/usar/ USS Arizona National Memorial, Pearl Harbour, Honolulu, Oahu Island

www.polynesia.com Polynesian Cultural Center on the island of Oahu

http://hawaiitrails.ehawaii.gov/ Hawaii Hiking Trails Info ( All Islands )

www.oahuhiking.com Oahu Hiking Info

www.hawaii.edu/sciref/botgarden.html Hawaii Botanic Gardens (All Islands)
http://hawaii.gov/hdoa/add/farmers-ma... Farmers markets Oahu
http://hfbf.org/markets/ Hawaii Farm Bureau farmers markets
http://sites.google.com/site/kewaloba... Comprehensive list of activities at Kewalo Basin (fishing, parasailing, catamaran charters, scuba diving, snorkling and more! )
HawaiiFoodTours.com -- The Only Guided Restaurant Tours in Hawaii
Pictures of Hawaii
Hawaii Pictures - Offers you the best photos from Hawaii.
www.trailblazerhawaii.com - Tour Kauai, Maui, Oahu and Hawaii the Big Island through pictures.
Magazines
www.101thingstodo.com ' Discover 101 Things to do! '. See also Big Island, Kauai, Maui, Oahu.
www.honolulu.hawaii.edu/tours (driving and walking tours)
http://www.honolulupublishing.com/sit... Drive Guide Magazine. Good island maps including many detailed maps. Also good restaurant guide. Good for all islands
www.discoveringhawaii.com Free (pdf) download Oahu movie location map.

www.thisweek.com 'This Week On Oahu' They will send up-to-date brochures for a few bucks. Also This Week Maui, Kauai, Big Island.
www.spotlighthawaii.com 'Oahu Gold' They will send up-to-date brochures for a few bucks. Also Maui Gold, Big Island Gold, Kauai Gold.

Newspapers
http://www.staradvertiser.com/ Honolulu Star-Advertiser, main Honolulu newspaper, has dining and entertainment guides, TGIF calendar
Restaurants
www.hawaiidiner.com
http://www.eatouthawaii.com/
http://the.honoluluadvertiser.com/spe...
http://www.latimes.com/travel/la-trw-... Cheap Eats
http://www.khnl.com/Global/category.a... Cheap eats from KHNL TV
http://www.tripadvisor.com/ShowTopic-.. Cheap Eats
http://www.tripadvisor.com/ShowTopic-... Cheap Eats
Shopping
www.alohatower.com
http://www.internationalmarketplacewa...
http://royalhawaiiancenter.com/
http://www.alamoanacenter.com/
http://www.pearlridgeonline.com/pearl... Pearlridge Shopping Center
http://www.victoriaward.com/ Ward Center & Ward Warehouse
http://www.waikikibeachwalk.com/
http://www.premiumoutlets.com/outlets... Waikele Outlets
http://alohastadiumswapmeet.net/ Aloha Stadium Swap Meet
Tourism & Government
www.hawaii.gov State Government of Hawaii
www.honolulu.gov City & County of Honolulu
www.gohawaii.com This is the official site for Hawaii Visitors and Convention Bureau. They will send a free brochure.
www.bigisland.org Big Island Visitors Bureau (free brochure)
www.kauaidiscovery.com Kauai Visitors Bureau (free brochure)
www.visitlanai.net Lanai Visitors Bureau (free brochure)
www.visitmaui.com Maui Visitors Bureau (free brochure)
www.molokai-hawaii.com Molokai Visitors Bureau (free brochure)
www.visit-oahu.com Oahu Visitors Bureau, for free brochure 1-800-525-6248
Note: For gohawaii.com, bigisland.org, kauaidiscovery.com, visitmaui.com, visit-oahu.com you can also download the entire brochure. There are lots of clickable websites for lodging, restaurants, attractions.
Travel Information and Guides
http://www.paradisebabyco.com/ Baby equipment rental company
www.imgoingtohawaii.com Oahu activities, restaurants, shopping, videos & more
http://oceansafety.soest.hawaii.edu/ Hawaii Beach Safety Info
http://www.oahuhotelmap.com Map of hotels on island of Oahu
www.portaloha.com/SecretsOfHawaii
www.alternative-hawaii.com (all islands) Good narrative drive guide w/photos
http://oahu.aloha-hawaii.com/almanac/
www.hawaiivacations.orgTravel guide to the Hawaiian islands.
http://www.to-hawaii.com Hawaii travel guide with information about beaches, attractions, etc., including many pictures and videos.
http://www.FreeVacationsHawaii.com (activity company, web-site still under construction), possibly time share or purchase required
Transportation
www.thebus.org Oahu Transit Services, City of Honolulu
www.waikikitrolley.com Waikiki Trolley
Blogs (All islands) Lots of articles about things to do, things to see, restaurants, upcoming events, lodging & more.

http://www.govisithawaii.com/
http://www.trailblazerhawaii.com/
http://beatofhawaii.com/
http://www.somuchmorehawaii.com/
http://www.honoluluadvertiser.com/blogs
Hawaii Holiday Hints by Deb
Dedication, courage and perseverance to meet the Ironman mantra that 'anything is possible'
The first edition of the Ironman Triathlon in Hawaii was designed in 1977 by John Collins
and his wife, Judy, as a way to challenge top athletes in endurance swimming, cyclists and runners.
Marina Honolulu resident, the couple proposed combining the three toughest endurance races in a single event in Hawaii. On 18 February 1978, 15 people went to Waikiki for the challenge Ironman. Before the competition, each received three sheets of paper with some rules and description of the circuits. The last page read
Swimming, 4000 meters, biking, 180 miles; race, 42,195 kilometers and be proud the rest of your life.
The kick-off will be at 7 am, the clock begins to run, and which comes first, we will call Ironman.
Only twelve runners finished the race, including Collins, who spent just under 17 hours, and the Boston cyclist Lyn Lemaire, who ended up coming in 5th place overall. The winner was Gordon
Haller, a taxi driver, who crossed the finish line in 11 hours, 46 minutes and 58 seconds, becoming the first Ironman.
Collins decided to organize a second event in 1979. Unfortunately, bad weather caused more than half of the participants could not go back and only 15 athletes took the start. After the race, the news
the event came to the attention of Sports Illustrated, which published a report that generated a huge buzz in the world of sports. Suddenly, Collins began receiving hundreds of letters from athletes around the world, in which they expressed their desire to participate in the race. Subsequently, the ABC Sports was contacted Collins, to ask for permission to film the event the following year. Collins agreed, provided the ABC bring his own crew and filming will not cause any expense. The film was a success and proof she began to have a global impact.
In 1981, the race was moved from the tranquil shores of Waikiki to the barren lava fields of the Big Island. Since then, the black volcanic landscape of the island of Kona is the setting for this legendary event, where professional and amateur athletes must fight the trade winds of 72 mph and the 35 degree heat of the scorching sun.
On 12th October 2013, about 1,800 athletes will gather in Kona to meet the 226 kilometers of a challenge that tests the strength of body, mind and spirit, to win the title of Ironman.
Surfing in Hawaii
What surfer who claims to be not want to face incredible waves like Hawaii? The north coast of Hawaii is famous for its big waves and original. Waimea Bay, Sunset Beach ... Banzai Pipeline ... Haleiwa. These are the main destinations whose thousands of professional visitors, almost professional and amateur, from around the world each year. Hawaii is the surfing mecca, a place that boasts some of the highest waves are clean.

A true Hawaiian tradition
Where in the world except hawaii you can call a local phone number (596-SURF in Oahu) and receive the day's surf report? The south coast of Oahu is perfect for beginners. The area of ??Waikiki offers newcomers a chance to rent boards and take classes at sites that stand out as being good to start. Winter (November to April), is the most important station in the surf on the north shore of Oahu, with waves up to 7m (20ft).
Giant waves that originate in the northern Pacific Ocean, reaching the shores of Hawaii delighting surfers and the crowd in general, which floods the beaches. Beware: The big waves are for experienced surfers! Surfing is one of the most dangerous sports in the world, to the most experienced surfer can fall victim to the unpredictable forces of the ocean. On most summer days (May to October), the roaring north coast becomes a soft purr, the waters become docile and crystal, creating special conditions for swimming or snorkeling. (Snorkeling)
The most popular spots for surfing have nicknames that are not always going to find on a map. The best option is to ask the most knowledgeable to find the items that go best with your level of experience in each season. The most popular places for surfing in Ohau are Velzyland, backyards, gas chambers, backdoor, Pupukea, log cabins, leftovers, Chun's Reef, Laniakea, Silver Channel, Avalanche, Kaena Point and Walls.
History of surfing
Yes, Hawaiians are the original founders of the "sport of kings" which in Hawaiian would "hee nalu". After the arrival of the English captain Cook Islands, Lieutenant James King was the first to record these unusual activities practiced by the ancient Hawaiians. Captain Cook and others were not, and observing Hawaiian islands for the first time, were fascinated by the agility and mastery of the islanders. They wore long tables carved from tall trees to master the waves standing with one foot before the other or face down, his body against the table.
The ocean with all its mystery, ia (fish), which gives life and kai (water), were highly revered and respected as essential components of survival for ancient Hawaiians. The ocean was carefully studied, its currents and tides were observed in detail, and fishing, surfing and travel were strategically planned. The surf was not just a fun, required great skill, energy, flexibility and balance. A Hawaiian who could master the art of surfing, ocean among other skills, was highly respected in society. Senior chiefs (alii), had reserved the best spots on each island and practiced with the best tables.
Surfboards
Just as there are ways to master the perfect wave, there is also the art of creating the necessary tool to catch that wave. Surfing as a sport, won wide popularity in the early twentieth century and since then, the different ways of creating surfboards began to appear. The first surfboards were made of koa wood. Normally measured 3.5 m (10ft) long and could weigh 68 kg (150 lbs). Before modern techniques with sand, coral was used to smooth wood grain, coal to dye and walnut oil for final finishing.
Since the knowledge of physics and technology expanded also, nowadays surfers can enjoy more effective boards, hydrodynamic and light. The resin and fiberglass are used for better and smoother finish, and the sum of the polyurethane foam buoyancy aid tables, so much so that many quickly abandoned their old boards to acquire new and renovated .

The novelty of the shorter boards was very significant in the surfing world, allowing its practitioners, have better handling and go further. In the late '60s and early '70s, the long tables increased from 3.5 m (10 ft) to 1.8 m (6 feet). A whole new breed of "surfers" began to experience the endless possibilities of quick maneuvers and tricks.
Through the years, expanded the surf, surfers today enjoy new ways to capture the waves depending on the tables they use:
Longboard - Using a table of 2.7m (9 feet) or more. As a general rule, the surfer will choose a table that is greater than its height at 0.9 m (3 ft). They are less maneuverable than short boards, but generally can float better and is easier to balance on them.
Shortboard - Using a table of between 1.8 m to 2.4 m (6-8 feet), with a "nose" and a rear angled or "tail" rounded. With this table unless balance is achieved, but it is much more maneuverable than the long boards.
Tow-in surfing - surfing is practiced with the help of a jet ski or helicopter, "tows" the surfer to release at a particular point and at a given time. Used with extremely large waves, which are not easily accessible due to its height and speed.
Bodyboard - Is using a small surf board foam, much smaller and lighter than surfboards. For practice, the table is placed under the torso, or kneeling with one leg, usually used fins. These tables are very maneuverable and Duke versátiles.El
While surfing suffered a decline in the late 1800s after the arrival of Captain Cook, it would be important again with the help of some surfers fans. Duke Kahanamoku is perhaps the most remembered and respected surfer in Hawaii, an Olympic swimming champion who played Hawaiian athletics and helped the sport reach a incredible popularity. A Duke is credited with bringing surfing to the mainland and possibly Australia. In 1905, Duke and his colleagues created an influential surf club for many, called Hui Nalu (Club of the waves). Duke and his companions were known as "The Waikiki beach boys," were real kings of surf amid epic return.
Surfing competitions
The Triple Crown of Surfing, the largest competition of the sport, is given annually on the North Shore of Oahu, starting in November and extending through January. Because the surf can be unpredictable, most surf contests are postponed days or weeks, depending on favorable or unfavorable days allocated for competition.
Other popular events include surfing Menehune Contest and Haleiwa International Open, the Excel Pro, the Quicksilver Eddie Aikau Big Wave Invitational, the Backdoor Shootout, the Pipeline Pro Bodyboarding, Women's World Championship of Bodyboarding, the Monster Pipeline Pro, the Banzai Pipeline Women's Championship, the Buffalo Big Board Contest, the Pipeline Bodysurfing Classic and many more amateur events that are held in the islands.
Song of the Surf recorded by historian Abraham Fornander, recited by the Old kahuna to stoke the waves:
Ina aohe nalu, a laila aku i kai, penei e hea ai
(If there are no waves, invoke sea work as follows)
Ku mai! Ku mai! Ka nalu nui mai mai Kahiki
(Appear, appear large waves Kahiki)
Alo po i pu! Ku mai ka pohuehue,
(The ponderous waves rippled. Arise with pohuehue)
Hu! Kai koo loa.
(Well above raging waves.)
The sport of surfing has it all - excitement, competition and glory. This rich cultural practice in Hawaii lives in the souls of the surfers who ride the waves of the sea and love to achieve that indescribable feeling of freedom. Many will argue that Hawaii is home to the best surf one could ever experience. If you are a dedicated surfer looking for an unforgettable ride, islands await. Those who are not ready to face the dynamic waves, can entertain and assume the role of being spectators of this incredible sport.
Aloha Airlines
Aloha Airlines was an American airline based in Honolulu, Hawaii. The airline offered flights between the Hawaiian Islands and to / from Hawaii and the West Coast of the United States. The main hub of operation was Hawaii International Airport, also has significant operations in the John Wayne Airport (Orange County, California) and Honolulu International Airport.
Passengers flying on Aloha Airlines earn miles in the frequent flyer program or Aloha Pass frequent flyer program of United Airlines Mileage Plus.
The March 31, 2008, ceased operations due to financial problems.
History
The airline was founded as charter carrier Trans-Pacific Airlines by publisher Ruddy Tongg competency of Hawaiian Airlines, and became operational on July 26, 1946 with a single plane of surplus from the war, a C-47 Skytrain in a flight from Hilo to Honolulu and Maui. The original name (Trans-Pacific Airlines) reflects the vision of a trans-oceanic connecting California, Hawaii, and China. Soon earned the nickname "The Aloha Airline", and four aircraft were flying at the end of that year. Pars Approval to operate as a scheduled airline came when President Harry S. Truman signed the certificate on February 21, 1949, and the first regular flight was conducted on June 6, 1949, after the ceremonies held the previous day.
In 1952, the airline reported its first annual profit: $ 36,410.12. The airline's market share increased from 30% of this year, compared with 10% in 1950, the company adopted the name TPA Aloha Airlines. However, the introduction of the Convair 340 at Hawaiian TPA stopped further growth of the market share for more than five years. In 1958, real estate developer Hung Wo Ching, whose family maintained a substantial interest in the company and after attempts Tongg, was elected president of the airline. In November of that year, the company changed its name again, becoming Aloha Airlines. The April 15, 1959, Aloha took its first delivery of Fairchild F-27 turboprop aircraft. These aircraft were exclusive to Aloha, built with a stronger beam keel belly and thick skin to satisfy concerns about ditching high wing aircraft. That summer, the Aloha market share jumped to 42%.
Aloha withdraws its last DC-3 on January 3, 1961, becoming the second airline in the United States to operate an entire fleet with turbine aircraft. In 1963, the airline received two Vickers Viscounts from Austrian Airlines and soon acquired a third. The last F-27 was retired from service in June 1967.
The massive capacity increase hurt both airlines, and in 1970, was given the first of three unsuccessful merger between the two rivals (the others coming in 1988 and 2001). In October 1971, the company sold the rest of their Viscounts and his fleet was only turbine aircraft.
In 1983, Aloha filed AlohaPass its frequent flyer program. In 1984, the airline leased a McDonnell Douglas DC-10-30, and May 28, opened the service with the apparatus between Honolulu, Guam and Taipei under the name Aloha Pacific. The operation, however, could not compete with the pressure of Continental Airlines, and was suspended on January 12, 1985. In October of that year, Aloha acquired Quick-Change 737 aircraft that could quickly turn the passenger freighter configuration for night cargo flights. In February 1986, Aloha began weekly flights between Honolulu and Kiritimati (Christmas Island), becoming the first airline to operate ETOPS 737.
On February 14, 2000, the airline began flights to the continent, with newly acquired Boeing 737 aircraft, flying deesde Kahului Honolulu to Oakland, California.
A rising costs and an economic recession in Japan obliges Aloha to get in a defensive position in early 2000, exacerbated by the September 11, 2001 after the terrorist attacks, the SARS panic of 2003, and the rapid increase of fuel prices. The December 30, 2004, Aloha Airlines filed for Chapter 11 protection in bankruptcy, in an attempt to reduce costs and remain competitive with other airlines operating in Hawaii. Following the adoption of the new labor contracts and obtaining additional investments by new investors, the airline managed to get out of bankruptcy protection on February 17, 2006. The August 30, 2006, Gordon Bethune was appointed Chairman of the Board.
The airline is wholly owned by the Aloha Airgroup and has 3482 employees.
Ceased operation on March 31, 2008 by company failure. Currently, United Airlines operates some routes left by Aloha after closure.
Destinations
Aloha Airlines operated the following cities
U.S.
California
• Oakland Oakland International Airport
• Sacramento Sacramento International Airport
• San Diego San Diego International Airport
• Santa Ana John Wayne Airport
Hawaii
• Hilo, Hawaii Hilo International Airport
• Honolulu Honolulu International Airport Hub
• Kahului, Hawaii | Kahului Kahului Airport Focus City
• Kona, Hawaii | Kona Kona International Airport
• Lihue, Hawaii Lihue Airport
Nevada
• Las Vegas McCarran International Airport
• Reno Reno / Tahoe International Airport
Codeshare Agreements
Kept Aloha Airlines codeshare agreements with the following airlines:
- United Airlines - Island Air
Accidents
In a routine commercial flight on April 29, 1988 between Hilo and Honolulu in Hawaii, finished with 59 of the 93 passengers injured, and one of them, the flight attendant Clarabelle Lansing, disappeared (presumed dead, his body was never found) . In flight, due to "material fatigue" according to authorities, came off an entire section of the roof of the plane, a Boeing 737. "Clarabelle was walking down the hallway of the first class when it happened, did not know how, but it disappeared," said a witness. After the incident, the pilot managed to land on the island of Maui.
Oahu , Lost Island in Hawaii
Are you a fan or a fan of the film Lost and you want to know your stage of filming ? . As this requires a trip to Hawaii , and found there the scenarios in this hit television series , on the island of Oahu and since the movie is filmed Lost , is popularly known as the Island of Lost. Oahu Island is the largest of the Hawaiian archipelago , and its capital is Honolulu populous relevant tourism destination.
This Hawaiian island of beautiful scenery has some 200 miles of white sandy beaches and mild climate throughout the year , and from here began shooting the film Lost , became a pilgrimage destination for thousands and thousands of followers of this Fox's highly successful worldwide.
Also, each year is chosen as a holiday destination in Hawaii for more than 4 million foreign tourists seeking its magnificent exotic beaches. Among them Mokule'ia Beach, a beach paradise north of Oahu and not as popular as its central beaches , but with a lush vegetation that make it one of the most beautiful . It was here where they filmed scenes from the first season, when the Oceanic Flight 815 crashes into the sea. There arose the set of video, until he moved original part of the fuselage of an airplane. Then the scene of filming continued in Papailoa Beach, with free access to the public but police custody in various sectors.
On Oahu there are many places to enjoy during your vacation, like walking Honolulu commercial and historical center of the island. Where we visit museums and get to know the art treasures of the Hawaiian culture . Hanauma Bay located to the southeast of Oahu , is one of the recommended sites for snorkeling . A nature reserve with reefs and multicolored fish , which runs a marine education center and can take diving lessons.
The legendary Waikiki Beach is great for surfing lessons . Sandy Beach is a favorite of fans of body boarding. Makapu'u , the favorite of families wishing to explore the marine life in natural pools surrounded by mountains. Also in Oahu are made guided tour all those places where it was filmed the series Lost.
Jurassic World, Hawaii
Among the natural paradises in the world Hawaii is one of the most recurrridos when shoot some of the most spectacular films of recent years.
Among the natural paradises in the world Hawaii is one of the most recurrridos when shoot some of the most spectacular films of recent years. The recent successful release of Jurassic World is back in fashion this island, particularly the area of ??Kualoa Ranch, also recognizable by fans of the series for its distinctive mountain that served as the backdrop for many episodes of Lost.
Hawaii is one of the unique tourist experiences in the world. Not a mythical destination, but is actually one of the most important heavenly places worldwide. In addition to an indoor area of ??great beauty these islands provides traveler white sand beaches, black and green crystal clear and calm and relaxed places. In addition, the beaches of Hawaii are designed for all audiences from large tourist resorts looking to go with the whole family to, those who prefer secluded beaches in Hawaii in the middle of jungle and fascinating places. They include Hapuna Beach, white sand and probably the most famous of the island, or Punaluu, located in the Volcanos National Park and characterized by its black sand.
It is also advisable to visit the town of Kailua, heart of the Kona coast, full of museums and places of interest.