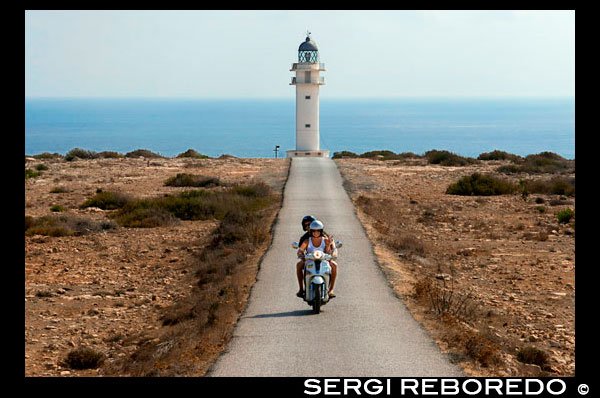 Click on the picture to see more photos.
Text and Photos: Sergi Reboredo
Formentera can only be reached by boat from Ibiza, but this inaccessibility makes it a peaceful place where you can flee from stress and overcrowding; enjoying the island on a cycle ride or swimming from its more than 20km of beaches of white sand and infinitely transparent water, where it is possible to do all kinds of water sports. The secret of the existence of a crystalline sea and Formentera's long beaches, which mark it out from the rest of the Mediterranean, is the posidonea prairie that surrounds the island, a natural treatment plant that cleans the water and makes it possible for sand to be deposited on the coast. It is a real underwater jungle, declared a World Heritage Site by UNESCO in 1999.
The tourist success of the island, loved as much by residents as by visitors, is rooted in the fact that people still find something a bit different in Formentera. The difference is marked by respect for nature, the survival of its own culture and the vision of achieving exclusivity through protecting the environment.
Other facts differentiating Formentera are the freedom and its light, which, since the '70s, has made it attractive for artists and artisans, who are nowadays part of the island's differential heritage. Their designs in clothes, accessories, jewellery and their works of art are powerful attractions for Formentera..
Where is Formentera?
Geographical conditions, position and location of the island.
The island of Formentera is the smallest inhabited island in the Balearic archipelago. It is just 2 nautical miles south of the island of Ibiza, although the distance between the ports of Ibiza and La Savina (Formentera) is 12 miles.
Although it is a small island, its (82km) indented shape means it has a very long coast (82km) in proportion to its surface. Along the coast, there are many large and small beaches and numerous coves and solitary corners where you can lose yourself, such as: the natural swimming pools, the village of Sant Agustín de Es Caló, the Mitjorn area...
The island of Formentera is small but accessible and comfortable; you can cover a large part of it by bicycle, its green paths, its woods of pine and thuriferous juniper, its saltings and its rural interior. For longer journeys you can use a car or motorbike. The island of Formentera is outstanding for its great environmental beauty and for its still wild landscape of dunes and beaches, preserved in wonderful condition.
When you disembark on Formentera, you will breathe that air of peace and tranquillity that characterises it and makes it somewhere that is a little different. You will immediately be captivated its waters, unique because of their unequalled transparency and turquoise colour, evoking tropical latitudes.
Beaches with flags.

Formentera offers more than 20km of white sand and clear water with surprising combinations of blue. On the island you can find everything from the typical lonely cove to dream beaches, but on all of them you can enjoy the peace and quiet of a natural environment preserved from overcrowding.
If there is something that makes Formentera different from other Mediterranean destinations, it is its beauty and the absence of buildings from most of its coast. The commitment of several decades to sustainable development has made it possible to enjoy heavenly beaches today, but with all the services and safety of a western destination.
Es Cavall d'en Borras
Cavall d'en Borràs beach is the nearest beach to the port of La Sabina, which can be reached on foot or by cycling along the coast.
It is a peaceful beach with crystal clear water that has views of the port, Es Vedrà and the yachts and boats anchored off it.
Behind it there is a pretty wood of thuriferous juniper where you can shelter from the sun at the hottest times.
Length: 800 metres
Width: 20 metres
Orientation: West
SERVICES
Bar
Bin
Car park
Lounger
Pedalo
Restaurant
Sunshade
Water sports
Es Caló
Small refuge for fishermen, where you can taste the sea in a maritime environment. The beach is small and the La Mola cliffs can be seen on the right.
We recommend visiting the area and the nearby restaurants.
Length: 50 metres
Width: 25 metres
Orientation: North-east
SERVICES
Bar
Bin
Car park
Lounger
Pedalo
Restaurant
Sunshade
Llevant
Also at the northern tip of the island, but in the eastern part, as its name indicates.
It is also a large beach and, because it is in the area nearest to Illetas, it is quite busy. However, because of its length it is possible to find quieter, lonelier places although, of course, there are still restaurants and beach bars. Its proximity to Illetas makes it possible to walk around all the beaches in the north of the island.
Length: 1,500 metres
Width: 50 metres
Orientation: East
SERVICES
Bar
Beach volleyball
Bin
Car park
Lifeguard
Lounger
Pedalo
Restaurant
Sailing school
Sunshade
Water sports
S'alga ( Espalmador )
Just 150 metres separate the island of Formentera from Esplamador. Despite its small size – just 3 square kilometres – this island conceals many wonders.
There are two ways of getting to Esplamador: one is by boat covering the route from the port of Formentera to Illetas and then arriving on Espalmador; or you can cover it by swimming the distance separating the two islands (provided weather and tide allow).
The best-known beach on this island is "Platja de S'Alga", which is very large taking into account the size of the island and is considered a natural harbour because of its closed shape.
The watch tower (Sa Guardiola Tower) standing on the highest point observes the passage of tourists along the coast of the island, who must not forget that it is private property and, as such, must be respected – even more so considering that it is considered a natural park because of the great variety of fauna and flora living there.
That is why no restaurants or similar establishments can be found on the island, as they are entirely prohibited. However, this makes the idea of visiting this little island and its beaches, which have not been altered by man, even more attractive.

Ses Platgetes
Area of beaches with fine, white sand following on from Es Caló, in combination with low rocky outcrops.
In the background is the blue horizon and, to the right, the green and brown of the La Mola cliffs.
Length: 100 metres
Width: 25 metres
Orientation: North-east
SERVICES
Bar
Beach bar
Bin
Car park
Lounger
Restaurant
Sunshade
Water sports

Illetes
The beaches of Illetes, at the northern tip of the island and the nearest to the island of Espalmador (just 150m away) are the most visited by tourists and therefore the busiest.
This area can be reached in any vehicle, although it is recommended to walk or cycle there to better enjoy the landscape and to contribute to its environmental protection, because of the continual passage of people. In addition, part of this area cannot be accessed with vehicles, only on foot, because of the irregular ground.
The Illetes area is one of the most complete in terms of leisure facilities: water sports (sailing, sky sailing, etc.), restaurants, kiosks, deck chairs, sunshades; basically everything you need to enjoy a whole day on the beach.
There is also a seagoing boat service linking this area with the port of La Sabina and the island of Espalmador, which makes transport and access to other places of interest on the island much easier.
Length: 500 metres
Width: 50 metres
Orientation: West
SERVICES
Bar
Bin
Blue flag
Diving school
First aid
Lifeguard
Lounger
Pedalo
Restaurant
Sailing school
Sunshade
Water sports
Cala Saona
This small beach, despite its limited size (it is hardly 140m long) is one of the most beautiful you can visit.
Its characteristic tranquillity and beauty make this cove a place not to be missed for tourists.
It is surrounded, of course, by restaurants and bars, where you can eat or cool down with a drink while you enjoy the marvellous views it offers of the nearby island of Ibiza or, without going so far, the coast of Punta Pedrera or the lovely Punta Rasa cliffs, which can easily be accessed on foot as they are hardly 10 minutes from the beach.
Length: 140 metres
Width: 200 metres
Orientation: West
SERVICES
Bar
Beach bar
Bin
Car park
Lifeguard
Lounger
Pedalo
Restaurant
Sunshade
Water sports
Es Pujols
Magnificent beach in the tourist area of Es Pujols, where you can find all the services: accommodation, shopping, restaurants, water sports.
It is separated from the residential area by a pedestrian promenade where hippy souvenir stalls are put up in the evening. Es Pujols beach is made up of stretches of sand and stretches of low-lying rocks where you can find the fishermen's huts, where they keep their boats.
In front of the beach you can make out small islets, offering beautiful views. A quiet beach for the whole family to enjoy. There is also a ramp and a chair adapted for disabled people to go in the water.
Length: 300 metres
Width: 30 metres
Orientation: East
SERVICES
Access for disabled people / walkway
Bar
Beach bar
Bin
Car park
Lifeguard
Lounger
Pedalo
Restaurant
Sailing school
Sunshade
Water sports

Migjorn
It can be said that Migjorn beach is one of the biggest on the island, as its sand stretches along a large part of the southern coast, almost from La Mola to Es Cap de Barbaria. These two points, which are quite a way from one another, can both be seen from this beach.
Its large extent and geographical position make this beach one of the least busy and it is therefore one of the most peaceful on the island. This does not mean, however, that there are not typical restaurants and bars right beside the beach.
Length: 5,000 metres
Width: 20 metres
Orientation: South
SERVICES
Bar
Beach bar
Bin
Car park
Diving school
Lifeguard
Lounger
Pedalo
Restaurant
Sailing school
Sunshade
Water sports

S'arenal
Beach of sand mixed with small shells brought in by the sea and gentle waves, in contrast to the other beaches on Formentera.
Situated in the Mitjorn area and with refreshment services and water sports.
Length: 150 metres
Width: 40 metres
Orientation: South
SERVICES
Bar
Beach bar
Beach volleyball
Bin
Car park
Diving school
Lifeguard
Lounger
Pedalo
Restaurant
Sunshade
Water sports

Sa Roqueta
Small inlet between Es Pujols beach and Levante beach, with the island of Ibiza in the background.
On it you can enjoy all the water sports offered by Formentera just a short walk away from the Es Pujols residential area.
Length: 120 metres
Width: 30 metres
Orientation: West
SERVICES
Bar
Beach bar
Bin
Car park
Lounger
Pedalo
Restaurant
Sunshade

Caló des Mort
A wonderful corner of Formentera where you can have a swim with the sea on the horizon as the only witness to the beauty of the landscape, surrounded by low cliffs at the back and a few fishermen's huts.
It lies at the western end of Migjorn beach at the beginning of the La Mola cliffs.
Length: 80 metres
Width: 20 metres
Orientation: South
FORMENTERA IN YOUR POCKET
Publication date: June 2015
Language: Castilian
Price: 9,95 €

BEST GUIDE PDF
Children Formentera
Children Formentera: city also for the kids
Best links
FormenteraOnline
www.formenteraonline.com
Completa guía turística de la isla de Formentera. Mapas, playas, fotos, actividades, ocio... todo sobre la isla de Formentera y sus servicios.
Talaya Formentera
www.talayaformentera.com
Conjunto de apartamentos en la isla de Formentera, inmersos entre las dunas de la playa de Migjorn. Alojamiento en Formentera.
Mediterranea Pitiusa
www.medpitiusa.net
Horarios y tarifas de barcos - ferrys entre Ibiza y Formentera. Como llegar hasta Formentera desde Ibiza de forma rápida y segura.
Viviendas Turísticas Fragata
www.lafragataformentera.com
Viviendas turísticas en la isla de Formentera.
INFORMATION:
+ Radio Illa Formentera - www.radioilla.com
Radio de Formentera con posibilidad de escuchar la radio online.
+ Diario de Ibiza - www.diariodeibiza.com
Noticias de Ibiza y Formentera.
+ Ultima Hora - www.ultimahora.es
Noticias de Ibiza y Formentera.
+ Es Freus - www.esfreus.net
Noticias online de Ibiza y Formentera.
METEOROLOGÍA:
+ Weather Online - www.weatheronline.co.uk/Spain/Formentera.htm
Previsión del tiempo en Formentera.
+ Instituto Nacional de Meteorología - www.inm.es
Previsión meteorológica del Ministerio de Medio Ambiente.
MÁS ENLACES:
+ Página web del Aeropuerto de Ibiza:
Aeropuesto de Ibiza, www.ibiza-airport.net
+ Beginthier - Formentera.Beginthier.nl
Enlaces e información sobre Formentera y otros lugares de interés.
+ IbizaEs - www.ibizaes.com
Guía turística y servicios sobre la isla de Ibiza.
+ Mapa de Formentera - www.formenteraonline.net/mapa
Mapa interactivo de fotos y servicios de Formentera.
+ Mallorcaes - www.mallorcaes.com
Guía turística y de servicios de la isla de Mallorca.
+ MenorcaServices - www.menorcaservices.com
Guía turística y de servicios de la isla de Menorca.
+ Consell Insular de Formentera - www.formentera.es
Página web oficial de insformación institucional del Consell Insular de Formentera.
+ Pasión por Formentera - www.pasionporformentera.com
Página web de Formentera con fotos, videos, mapas...
+ Mediterrània Networks - www.mediterranianetworks.com
Diseño de páginas web y publicidad en Ibiza y Formentera.
+ Ibiza Services - www.ibizaservices.com
All services Ibiza. Guía de servicios de la isla de Ibiza, Hoteles, Restaurantes, Reservas online, Apartamentos, All services to Ibiza.
+ Hostal Apartamentos Ripoll - www.ripollibiza.com
Hostal Apartamentos en el centro de Ibiza
+ Restaurante Sa Nansa - www.restaurantesanansa.com
Restaurante en la Ciudad de Ibiza. Cocina ibicenca de mar
Climate
The small size of the island of Formentera, as well as its low relief, means its climatic characteristics vary very little from one place to another. Despite this, there are small variations, largely the temperature and humidity, between the lower parts of the island and the Miocene promontories of La Mola and Cap de Barbaria.
However, in general, the characteristic climate of the island is typically Mediterranean, and it can be included in the climate type with temperate/warm domination. Within this variety, the island would be climatically included in the Levantine/Balearic sub-variety.
During the summer, Formentera, in the same way as the rest of the Western Mediterranean, remains to the east of the Azores anticyclone. This means the highest pressure values are due to this anticyclone extending towards the east. This situation is most common in summer, producing maximum temperatures and less rainy periods.
On the other hand, in winter, because the Atlantic high pressure areas are much further south, cyclonic activity usually fully affects Formentera's climate, bringing rain and fronts towards it.
However, Formentera is the Balearic Island with the warmest and least rainy climate.
Geography
A strange, captivating geography, a gentle climate and Mediterranean vegetation combining dune areas with woods of pine and thuriferous juniper – conifers that give character to the island.
But what undoubtedly most attracts the attention of the interested visitor is the way the islanders have been able to adapt to the toughness of the island; the stone walls, the magnificent traditional architecture or the fig trees turned into genuine sculptures in the middle of the island's fields are repeatedly photographed examples of this.
Interesting geographical data:
Area: 83.2 Km²
Coastline: 69km
Maximum height: 192 metres (La Mola).
Average annual temperature: 18.6 degrees centigrade.
Annual average hours of sunshine: 2883.1
Environment
Fauna
Formentera is characterised by the presence of different species of birds, reptiles and beetles, and by the presence of varied water life in wetlands and torrents.
These groups are highlighted because of their general importance and because of some very valuable species, as well as because they show interesting endemic varieties, as with lizards and various groups of invertebrates.
Vegetation
Nowadays, Formentera's wild vegetation is characterised by the dominance of pine and thuriferous juniper woods of P. halepensis and J. Phoenicea in forest habitats, in different states of succession and conservation, accompanied by a bush stratum showing different variants depending on the local microclimate and soil conditions.
At the same time, the abandonment of traditional agricultural activities has meant the reforestation of broad areas showing more or less developed woodland, with the presence of agricultural tree species.
Steep coasts and cliffs are dominated by endemic communities of "fonoll marí" and "saladins", giving way to the Crithmo-Limonietum association. Endemic communities with a very high ecological value develop on some north-facing coastal strips of a certain height, such as, for example, that to the south-east of La Mola.
The abundant presence of typical mobile and semi-mobile dune communities, such as Medicagini marinae – Ammophiletum arundinaceae and Lotus cretici – Crucianelletum maritimae, should also be highlighted.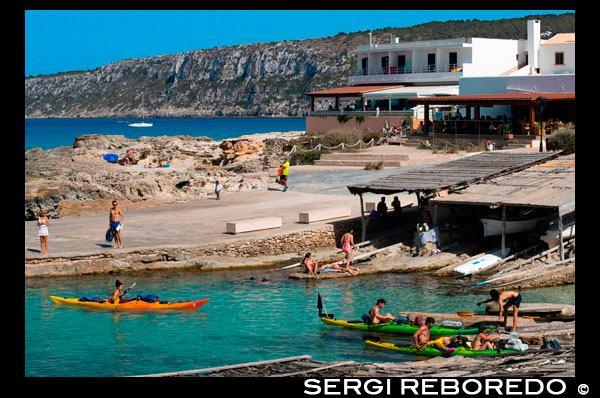 Getting a taste for Hunger Island: Quiet glamour on Formentera, Ibiza's little sister
Of course you don't have to take a ferry. Chelsea and England footballer Frank Lampard arrived with his fiancee Christine Bleakley on a yacht during our stay to visit one of the island's trendiest restaurants, Juan y Andreas. Meanwhile the Hotel Cala Saona, overlooking a secluded cove, was once a secret bolt-hole for Prince Rainier and Princess Grace of Monaco, who also arrived discreetly by yacht.
Frank Lampard and girlfriend Christine Bleakley enjoying a holiday in Formentera
Excellent restaurants and cafes abound on Formentera - we barely scratched the surface - but go back a couple of generations and it's said that if you asked what a traditional local dish was, the answer would come back 'hunger'.
Ibiza's main harbour is large, with countless yachts moored there. These yachts need somewhere to sail to, and Formentera - just 12 miles long and eight miles wide - is an obvious destination for a day out.
Formentera is so close to Ibiza that you almost expect to hear a dozen discos pounding out across the water. There is no such intrusion, mercifully, although as the season builds, invaders do trickle in from the port (there's no airport) by the busload to Es Pujols, Formentera's only tourist resort. By the evening they've gone and peace returns, leaving tourists to 'chill out'.
It's why so many choose to return. As Lesley, our Thomson rep, put it: 'Visitors are enraptured by Formentera - once bitten, twice smitten.' Just to make sure the island's sandy beaches are in good condition, they're actually groomed each week. Along the beachfront you'll see rows of picturesque varaderos, the traditional shelters built by Balearic fishermen from driftwood to house their boats.
While Ibiza is hilly, Formentera is pretty flat - apart from one steepish hill called La Mola which rises 390ft. The island is ideal for walking and cycling, especially on its maze of old footpaths, many leading to deserted coves.
Scooters are also popular, but you can't help fearing for the safety of the girls wearing just bikinis as they ride pillion.
Although regular visitors, some of whom have been coming here for 20 or even 30 years, are anxious not to spread the word about their little piece of paradise, tourism has effectively saved Formentera, according to local journalist Josep 'Pepo' Rubio. Pepo makes ends meet by doubling as a local radio broadcaster and tour guide and, when I met him, he was about to do the commentary for the second leg of a play-off between the island's football team and Santa María de Cayón from Cantabria in a bid to get promoted to the third tier of Spanish football.
Hopes were high among Formentera fans before the match, but the team lost by the odd goal. Where was Lampard when they needed him? There were compensations after the match: Formentera's centre-forward José Manuel Cuevas Reina served us coffee at the bar where he works in the island's capital, San Francesc. 'In the old days, it was very difficult to survive here,' says Pepo. 'The soil is poor and only really supports fig trees, vines, olives and junipers.'
For a long time the only inhabitants were lizards. At various times there were raids by Vandals, Byzantines, Moors and Vikings, and Turkish pirates made it their base. But the Black Death took its toll, and it wasn't until the late 17th Century that settlers started coming here from Ibiza to start a new life. They survived by living off the land, fishing and keeping goats and sheep.
In the last years of the 19th Century the economy failed and the menfolk started emigrating to the Americas - Argentina, Uruguay and Cuba. They would return every few years, but in the meantime Formentera became known as 'women island'.
Pepo explains: 'Until the early 1980s, production of high grade salt was the main industry that had to be exploded.' (I think he meant 'exploited', as I pointed out good-naturedly). 'People worked very hard, 12 hours a day in the baking sun, with only a straw hat to protect them.'
In some places on Formentera today, even straw hats would look out of place: nude bathing is popular and some beaches are taken over by naturists, many of whom sport elaborate tattoos.
Germans make up a goodly number of them, while Italians account for an estimated 75 per cent of all visitors to the island. The Italian skiing legend Alberto Tomba has a home here.
'But the Italians don't seem to be interested in the history of the island,' says Pepo. 'That's disappointing because I spent a long time learning the script for my guided tours in Italian.' Instead, they're interested mainly in the island's 'feet in the sand' restaurants and the bars. Unlike Ibiza, the bars here must close their doors after midnight so that music can only be heard inside.
During the Spanish civil war, Franco's Nationalist forces used Formentera as a staging post for his bombing campaign against the Republicans along the nearby Valencian coastline. German seaplanes landed on the Estany Pudent salt lagoon to refuel, and hundreds of boxes of German bombs were hidden in the nearby woods. Later, there was even a concentration camp on the island which housed about 1,300 political prisoners. At least 58 died of malnutrition.
On one occasion, we were told, a donkey that had died was dug up and reburied in a pit of salt so that the meat wouldn't be wasted.
During the Vietnam War, the island became a popular haunt with American draft-dodgers and hippies - and a handful stayed on. Back then there were no ferries to the island from Ibiza, and salt water ran in the taps. CND logos still abound, although more as trendy icons than serious rallying cries for nuclear disarmament.
IBIZA'S CHILLED-OUT LITTLE SISTER
This Balearic island is much less lively than its hedonistic sister, Ibiza. And its peace-loving, beach-lounging devotees wouldn't have it any other way, says Paul Richardson.
The island of Formentera, fourth largest of the Balearics, hangs off the southern edge of Ibiza like an unevenly formed dog bone dangling on a string. When I lived in Ibiza, I could never quite see the point of Formentera. Although it was right next door, it seemed a long way away. I used to send house guests there for the weekend, and they would come back wild-haired and unkempt, with aching muscles and sand in their shoes. When you asked what they'd seen and done, they shrugged. They had cycled about, lazed on the beautiful beaches… Clearly there wasn't a whole lot to do there. Perhaps that was the point: it was a less-is-more island whose very lack of action was part of the attraction.
Often called Ibiza's 'sister island', Formentera is more like its impoverished and painfully shy country cousin. For centuries it was adrift from the rest of the world, unknown and unvisited, a desert island made almost uninhabitable by pirate raids from the coast of Africa. Ever since Pink Floyd and Bob Dylan pitched up here in the 1970s, Formentera has been a last-resort island, somewhere you fled to when Ibiza, the international hippy trail, or the world in general, simply got too much. When Jules Verne was looking for an end-of-the-world destination for his wandering hero Hector Servadac, he chose the lighthouse at the far end of La Mola, where the cliffs stare out into an expanse of glittering sea.
Formentera: where the party's still chilled
Is this the real life? Or is it just fantasy? Right now it's hard to say. It may have been the flute of bubbly at check-in. Perhaps the masseuse who spent an hour unpicking knots from my shoulders. Either way, I have entered a state of bohemian rhapsody. I'm easy come, easy go; a little high, a little low in a hammock strung between palm trees. But there's not a bombastic rock band for miles. Just sexy Brazilian beats from the bar, and the Mediterranean at the bottom of the garden.
A tourist board poster in La Savina, where my ferry docked after the two-mile crossing from Ibiza called the island "the last paradise", but Gecko Beach Club is actually a first in Formentera. The pipsqueak of the Balearic islands has always had a coastline of ravishing beauty, but its hotels were no lookers compared with those of its glitzy big sister, Ibiza. Only agrotourism hotel Cap de Barbaria (closed until 2011 for renovation) could fly the flag for Arcadian escapism. Of course, rustic simplicity was half the charm for many visitors. Back in 1969, when Formentera was a stop on the hippy trail to Morocco, Bob Dylan was happy to shack up in a windmill. Kate Moss and co most definitely are not.
So with the opening of Gecko on Playa Migjorn beach, on the island's south coast, Formentera has grown up. Three years and a few million euros after they discovered it at the end of a dusty red track in 2007, Dino and Karina Gillibrand have transformed what was a shabby hostal into a destination with seriously gorgeous interior design.
Understated rooms feature limed-wood furniture and marble wetrooms. Custom-designed loungers sit on rich teak sundecks on a garden terrace, and black-clad waiters shake cocktails in a minimal white bar and serve deliciously unfussy Mediterr-Asian cuisine in the restaurant. Where there was cracked concrete is now a lawn dotted with loungers. In place of head-high scrub is a dazzling turquoise seascape.
"We fell in love with the location and returned every week for six weeks until the family who'd owned the place for 50 years agreed to sell," Dino tells me. "Now they see what we have done they are really proud that they founded the place."
Location is everything here. Most of the design hotels in Ibiza are in town or deep in the countryside; this one is right on the beach. And the beach here hasn't changed in half a century: it's the same three-mile arc of gin-clear water, white sand and pinky-orange rock, with no other development nearby. Strangely, we have to thank – in part – the grey suits at Unesco for Formentera's unspoilt beauty. Its World Heritage listing of the island, coupled with a ban on beachside construction, forces developers to innovate with what's already there. And there's not much development at all on Playa Mitjorn.
The Gecko opened last year, the accommodation was completed in April with the addition of a rooftop penthouse, and the renovation is not yet finished – work begins on a pool and spa this winter.
Local spies say Leonardo DiCaprio, Sienna Miller, and various footballers from Italian Serie A clubs have already checked in. "We had someone last year – A-list, film star, I'm not saying who – who was front-page on all the tabloids," Dino says with a sigh. I discover later it was Swiss actress and model Michelle Hunziker. "One got shots of her topless. Another took photos of our masseur and wrote about 'The hands that massaged X's breasts'."
"But Gecko isn't about celebrity," Dino continues, as a circle of lithe Americans flex their limbs in the garden before a yoga lesson. "We're low-key, non-exclusive. Our clientele is everyone from A-listers to hippies from down the road. Barefoot luxury, that's us."
Formentera in a nutshell, in fact. Recent investment in bars and restaurants may have introduced a frisson of Ibiza, but it's the Ibiza of the late 60s that lured bohemians such as Dylan and Janis Joplin, not the 2010 version – all Eurotrash and Russian bling. Because it has none of the cut-throat commercialism, Formentera is genuinely more friendly, while its chiringuitos (beach bars) offer real feet-in-the-sand nightlife.
A tiny club such as the Italian-owned Xueño near the island's only resort, Es Pujols, may host superstar DJs such as David Morales, Louie Vega and Claudio Coccoluto, but it is hardly a place to go large.
Superclubs? So año pasado.
Spanish beer brand Estrella Damm tapped into the same hazy hippy vibe last year. In an advert-cum-love letter filmed on the island, beautiful bohemian girls shrug off floaty dresses to go skinny-dipping, and drive a Mini Moke down no-name tracks to hidden bars on a moon-washed bay – Playa Migjorn.
I can't help but feel that my Fiat Panda lacks the same cachet, but I could easily picture those girls at Flipper & Chiller (+34 971 187596), one of a new breed of chiringuitos just along from Gecko on that bay. It's a beauty, perfumed by wild rosemary that grows on the foreshore, with designer driftwood daybeds and vast open sea views, and a roof terrace that's a perfect place to watch the sunset over a caipirinha.
Once Formentera's action was focused on Illetes on the island's northern tip, a white powder beach that is a dead-ringer for the Caribbean. But now the paparazzi lenses are trained on Playa Migjorn.
As well as Gecko and Flipper, there are old favourites such as Blue Bar, (+34 971 187011), a nicely tatty outpost of Balearic chill-out and sunset-watching with an extra-terrestrial stageshow. But new places have opened up, like the languorous 10.7 (+34 971 328485) where tuna tataki is served beneath bleached-wood and canvas sculptures, and the beautiful people idle on a roof terrace looking like a Martini advert. Nearby Vogamarí (+34 971 329053) brings fine Spanish cuisine to the bay. Sybaritic hedonism rules supreme.
Even Es Pujols, the north coast resort aimed at the bucket-and-spade brigade, has caught on to the mood, with a new seafront chiringuito expensively finished in distressed rusticity, Chez Gerdi (+34) 648 020106).
At the weekly crafts market in the village of El Pilar (home to wonderful, genuine artistry rather than imported Asian tat) I watched a Willie Nelson lookalike playing guitar to adoring girls young enough to be his flower children and got chatting to a jewellery designer, Andreas.
He had his own theory as to why Formentera has escaped Ibiza-style development: "It has this aura, this spirituality, because it's smaller. For me it's very different to Ibiza; they sold its soul to the world and now it's a party island. Here is tranquillity, time to talk."
Things may become a little more loco when the Italians arrive in August, he admits, and the super-rich now anchor superyachts at Illetes beach. But places like that market, Playa Mitjorn and the villagey capital, Sant Francesc, retain that relaxed spirit of the Balearics in the 60s.
• Double rooms at Gecko Beach Club (+34 971 328024) cost from €270. Return flights from Stansted to Ibiza with easyJet cost from £58. Several companies operate regular ferries between Ibiza port and Formentera, with one-way tickets about €21. Isla Blanca Autos (+34 971 322559) at La Savina port in Formentera offers car hire from €36 a day.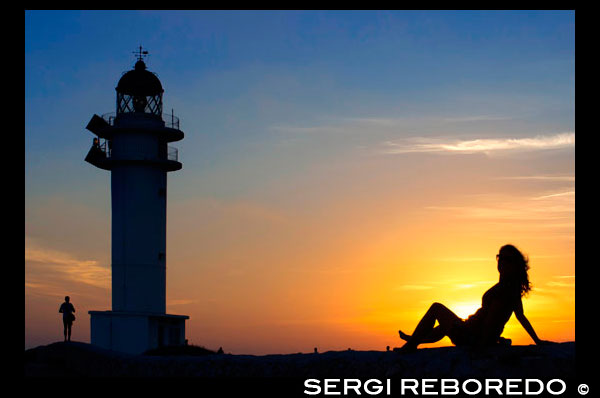 Near Ibiza, a Quiet Place to Recuperate
THE morning ferry from Ibiza to the small island of Formentera is always an amusing sight. A mix of club kids, still awake and wearing plastic bracelets from last night's party, well-traveled hippies wrapped in exotic shawls and caftans, and perhaps a fashion stylist or a model hidden under a big sun hat, all mesmerized by the impossibly brilliant sun playing off the azure sea and the weird rocklike formation in the distance. When the boat docks, 30 minutes later, the passengers stretch and yawn as if getting ready for bed.
er the years, the fabled Spanish island of Ibiza has developed into a package-tour, party Valhalla pocked with megaclubs and concrete high-rise condominiums. In contrast, Formentera, just two miles away, seems like a different planet, or at least a different social orbit. The smallest of the inhabited Balearic Islands, with no airport and few paved roads, Formentera has become fashionable not so much for what it has but for what it does not: a scene.
"There's no high-heel glamour here, just sand and sun," said Consuelo Castiglioni, the designer of Marni, the Italian fashion label, who keeps a vacation home on Formentera. "It's a hideaway where we can relax."
Inevitably, Formentera's antiscene has become a scene in itself. Ask people who've spent time on the island about it and they will breathlessly brag about finishing long books and going to bed before midnight as if they had just climbed Mount Everest. All of which has made the island more irresistible to those seeking shelter from the limelight, among them Kate Moss, Simon Le Bon of Duran Duran, David Gilmore of Pink Floyd and the designer Philippe Starck, who built an experimental home there. "It's a place for stressed-out people," said Patsy Dodd, who met her husband, the artist Lance Tilbury, at a full-moon party there in 1964. "The air is so relaxing, everyone comes down a notch."
What has kept the 11-mile island exclusive is partly the luck of bad topography. The terrain, nature's equivalent to a velvet rope, is rugged, windswept and hostile with craggy cliffs. Fresh water is scarce, and the only land suitable for an airstrip is a government nature preserve.
The island was vacant for almost 300 years (between the 1500's and the late 1700's) until a group of diligent farmers began cultivating the parched earth, planting pine trees, almonds, figs and grape vines. Franco's rebels used the foreboding slab as a concentration camp in the 1930's. Fortunes changed in the 1960's when throngs of hippies from Ibiza showed up by the boatload. Bob Dylan set up house in a windmill. And Pink Floyd hung out while producing the soundtrack for the movie "More," Barbet Schroeder's 1969 film about strung-out hippies that was partly filmed on the island.
"There was no electricity or running water," Ms. Dodd said. "There was only one bar, and they only had one record, 'Highway 61 Revisited.' They would just play it over and over." (Her daughter Leah Tilbury now co-owns the island's closest thing to a boutique hotel, Las Banderas.)
Still, when I went to Formentera last summer, I was skeptical. I had seen the tabloid photos of soccer stars and celebrities sunning in Formentera and I was convinced there was something going on. It must just be hidden from view, and the challenge, like hunting for truffles, would be to ferret it out.
There are about 40 hotels, guesthouses and hostels, with a few big resorts, most tastefully tucked behind trees, but I checked into Las Banderas. Its six cottages are on the side of a hill overlooking Platja Mitjorn around an open-air restaurant and hangout area strewn with Moroccan lanterns and actual beds — not day beds — a statement of non-hipsterdom, inhabited by a few mysterious internationals wearing face-enveloping sunglasses who wanted to be left alone.
The day started leisurely at around 11 a.m. when a group of sleepy-eyed defectors, just over from Ibiza with beach blankets and guitars, came to life with yogurt and café con leche. (Showing up at a cafe in Formentera with no shoes and sleeping bags is apparently commonplace.) A towering male nude sunbather was wandering around sipping a glass of fresh-squeezed orange juice. The beach out front, with its sugar-fine sand, stretched for miles in either direction. Sun worshipers, sans bathing suits and totally uninterested in mingling, began to gather there in the late afternoon, splashing about in the warm sea.
No loud techno was blaring from raucous beach bars, and no, there didn't appear to be anyone loudly making plans for the evening on a cellphone. A 20-minute walk east down the beach, by a big-porched restaurant, there were more signs of a social life. It seemed to be a lot of Italians, who tend to show up in late July and August, presumably fleeing the swarms and high prices in Sardinia and the Amalfi Coast. They were clustered together in docile groups, applying sun block, leafing through magazines and dozing.
Determined to find the action, my traveling companion and I jumped on our moped and headed toward Platja Illetes. (The bartender at Las Banderas had described it as the closest thing to a Mediterranean party beach, a popular day trip from Ibiza, where Arab princes and Italian playboys anchor their yachts. "It's awful," he said.)
Formentera, best hotels, restaurants, beaches, and villa rentals in Formentera, Spain.
A 30-minute ferry ride from Ibiza, this 12-mile-long slip of an island is the under-the-radar Balearic: There's not much more to it than white sand licked by cerulean sea. Which is absolutely fine, as far as the plugged-in, often-swimsuit-less Spaniards, stylish Italians, and smattering of media industry Londoners are concerned. The beach bars change owners (and names) from time to time, and the sleeping options recently improved with the addition of two upscale properties, but otherwise Formentera continues to resemble big sister Ibiza 40 years ago. Most visitors come for the day by ferry or private yacht, but to appreciate the unflashy, utterly tranquil nature of the island, stay for a few days, rent a scooter, and set out on a beach crawl.
Beds
With only a boardwalk separating it from the fine sand of Migjorn Beach, the 1 Gecko Beach Club has a pool, a Michelin-starred chef, and 30 rooms with clean, fresh interiors, and it's owned by a British and Australian family who seem slightly regretful about making their paradise ­vacation spot their livelihood (34-971-328-024; doubles from $205; ­entrées from $24). The 2 Es Ram Resort has four whitewashed villas with driftwood furniture and art, and a main house with eight rooms. Outside, canopied daybeds sit on rocks overlooking the impossibly azure sea (39-011-818-5270; doubles from $1,369 per week for two).Beds Tables Beaches
Tables
You never know who you're going to bump into at the Formentera institution 1 Juan y Andrea, on Illetes Beach—our last visit turned up long-lost friends and Cool Britannia–era actors; Elle Macpherson and Naomi Campbell have also been spotted. Dinghies ferry yachters from their 50-footers; fabulously fresh shellfish (lobster, mussels) and filleted fish with just a touch of olive oil are served at wooden tables in the sand under an incongruous Pacha-branded flag (34-971-187-130; entrées from $24). On Migjorn Beach, 2 10.7 has a fusion menu (gnocchi, satay, sushi), a hip young crowd, and a minimalist look (34-971-328-485; entrées from $19). Migjorn becomes sandier near 3 Flipper & Chiller, which has a bright-pink interior; ice cream and juices at the bar on the right; and a Mediterranean menu, including tapas, in the restaurant. Upstairs, there's a deck with white-leather stools and loungers (Arenals Beach; 34-971-187-596; entrées from $18). 4 Blue Bar has a Med menu and is the place to go for sunset drinks. After midnight the party moves inside to the spaceship-themed room, which has a pool table (Migjorn Beach; 34-666-758-190; entrées from $18).
Beaches
Families play bat-and-ball in the calm, shallow, shades-of-turquoise water at 1 Illetes Beach, a narrow stretch of bleached sand backed by dunes on the north of the island, with a view of shadowy gray rocks out to sea. Water sports fans can rent Hobie Cats and Windsurfers from a shack on the northern tip of the beach. On the other side of the peninsula, 2 Llevant is a wider swath of white sand. Don't bother packing your swimsuit if you're headed to 3 Migjorn Beach. Clothing is very much optional on the mostly sandy strand, with wildflowers and succulents piercing the occasional rock (shoes are advised): We saw one woman wearing nothing but a deep tan and a sparkly silver cap.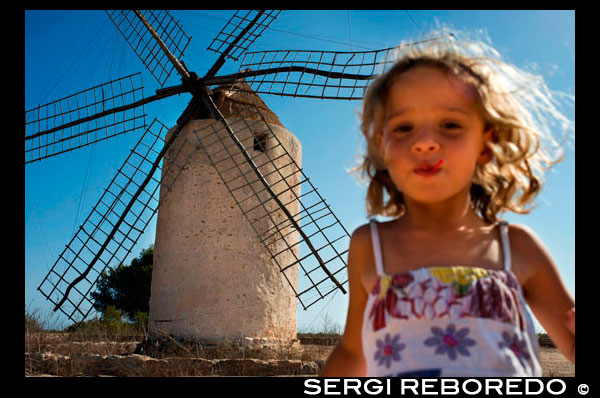 Formentera: Ibiza's Secret Sister
The Balearics are synonymous with indulgence and the hordes of holidaymakers on package trips who flood Ibiza, Menorca, and Majorca each summer. But there's one small island in the cluster that has yet to be overrun: Formentera, 11 miles off the southeastern coast of Ibiza.
In the late 1960's, this bone-dry 33-square-mile island was tended by a few hardy farmers—until counterculture types, drawn by its windswept, old-world vibe, colonized it. Today, there are few cars and no stoplights, and the only personwho owns enough land to build an airport refuses to do so, for fear it will spoil the place. Nevertheless, the island is quickly evolving into a monied bohemian playland—think brunch of organic granola served with vintage champagne—and has recently become a popular destination for the likes of Kate Moss and Elle Macpherson when they want to escape the flashbulbs. Now is the time to book for next summer: with very few hotel rooms, affordable prices, and word spreading fast, by the New Year all the reservations are sure to be taken.
HOW TO GET THERE An hourly ferry (34-902/160-180; $20 round-trip) from Ibiza drops off bathing beauties in the rustic capital of Sant Francesc Xavier.
TOP BEACHES With snowy sands and crystal blue water that stays warm most of the year, Formentera's coastline is like a wide-open Caribbean shore dropped into the middle of the Mediterranean. Scope out the secluded cove of Cala Sahona on the island's west side, the placid (clothing-optional) Playa Illetas, and the snack shack-lined (also nude-friendly) Playa Mitjorn to the south.
WHERE TO STAY Everybody's buzzing about Leah Tilbury's four-room boutique B&B, Las Banderas (Playa Mitjorn; 34-609/577-417; doubles from $80; open mid-April through October 15), decorated with oversized antique furniture, fluttering curtains, and towers of sunbaked art books. When Las Banderas is full, head to the basic Hostal Bellavista (34-971/322-255; doubles from $73), close to the port of La Savina, where cafés and market stalls are clustered along the water.
WHERE TO EAT The chef at Juan y Andrea (Playa Illetas; 34-630/930-913; www.juanyandrea.com; lunch for two $80) steams freshly caught lobster, which is then delivered to patrons at ramshackle tables on the beach. Es Moli de Sal (Playa Illetas; 34-971/187-491; lunch for two $80) serves fideua (a version of paella made with noodles) high above the sea in a converted windmill.
NIGHTLIFE After hours, hit the dance floor at Blue Bar (Playa Mitjorn; 34-971/187-011), the local answer to Ibiza's Café del Mar, or the waterfront 10.7 (Playa Mitjorn; 34-971/328-485).
BEST-KEPT SECRET Espalmador is a tiny, uninhabited island off Formentera's northern shore. A wade through the shallow waters at low tide is rewarded by a soak in two natural mud baths—free to anyone willing to break away from the sparkling sand.